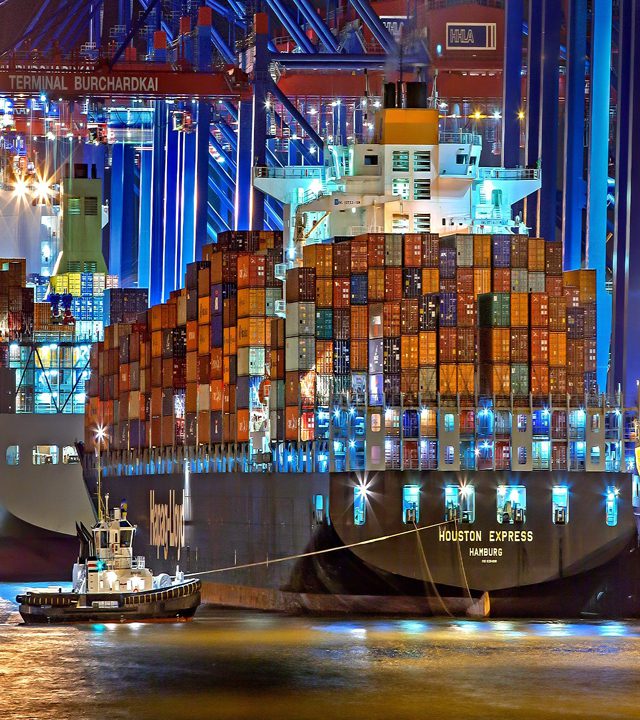 Our Staff are well acquainted with the day to day handling of Exports and Imports to all destinations offered to us by our clients, from domestic cargo to commercial shipments from all sectors of the industry.
Deep-Sea Shipping Services
Refers to the maritime transport of goods on intercontinental routes, handling of deep-sea cargo is to ensure that the carriers are of a reliable origin and most important that they have a fast and punctual transit time from Port to Port. We regularly book freight from one country to another without the cargo having to come into the United Kingdom.
The regularity of trailers coming to and from the United Kingdom, ensure all cargo is moved quickly and competitively across Europe and is monitored throughout its journey. 95% of the cargo can be handled on a door to door basis, including all customs clearance formalities, with our network of distribution depots we can receive and load cargo throughout the United Kingdom to anywhere in Europe and beyond.
Packing
We offer packing from our warehouse to packing onsite – blocking containers can making them seaworthy, casing for conventional shipping is easily handled by or skillful warehouse staff.
Cross Trade

Owing to our international links, we are able to handle business from country to country on behalf of exporters and importers based throughout the world. Subject to normal government regulations governing each country.
Services
Full container load. 20ft or 40ft container shipping
LCL: Less than a Container Load 20ft or 40ft container shipping
Special projects
Project sea freight cargo
Door to door freight forwarding services
Port to port
Inland haulage
Export documentation
Dangerous good handling
Export packing and labelling
Export consolidation services
Direct transhipment services
Marine Insurance
Customs clearance and Expert advice on Customs formalities worldwide.
Loading
Commodities
Over the years we have developed personal relationships with numerous companies exporting their products through was a demand from importers jotted around the world for products which they were unable to locate using their own means. This has given us the opportunity to fullfil these demands. For further details please contact Luminous Advice.
Contact us for more information
Click The Button Below To Call Us Directly.